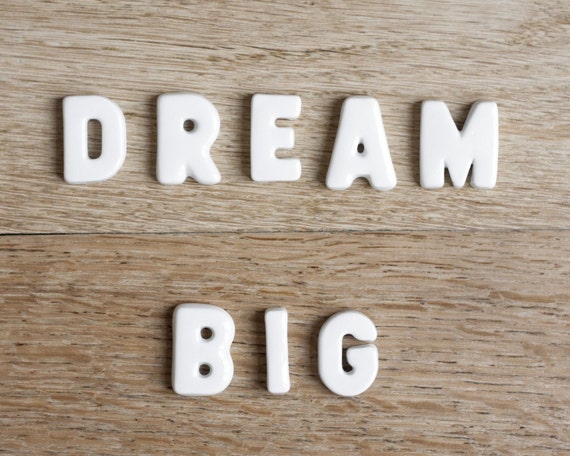 I say this so many times to myself.
You can buy it (the wall art print)

here.
Happy New Year!!... equals a new blog for me. a new start for all of us.
This is a place where I will document my days, thoughts and passions, and perhaps be able to share it with you (?). I'll be glad to hear about you enjoying this little part of me.
Don't forget to dare yourself to dream a little bigger!
Let's dream together!! ;)